What's it's like in the alleys of Beijing
Beijing, 6:30 AM. The streets bustle with quiet life awakening around them. Ayi's (阿姨) push carts and old men sit on stools, smoking cigarettes and chatting with equally old men. A woman holds a baby at her stomach, fat and puffy from his parka, cheeks red from the cold of early North Chinese winter.
I walk through the alleys of various narrowness, and I find myself walking in rhythm with the music of my surroundings. I walk around mounds of bricks, make eye contact with men in worn vests and dirty yellow helmets, slabbing cement on walls.
As a city, Beijing lives. It has color and life and musicality. It thrives and dances. Within Beijing, the hutongs are the lively yet peaceful oasis. The hutongs are quiet hide-aways and busy market streets, the hutongs are aged yet constantly changing. They embody the shifting impermanence that is Beijing.
When I first moved to Beijing, I lived in Wudaokou on a college campus—despite not being a student.
My apartment, with its big balcony and mini-yard, was nice, in the same way strangers on holiday are
nice: I was never hurt, sometimes I had fun, but it was always going to be temporary. Six months into my
Beijing adventure, I packed my bags and moved towards Beixinqiao, into a hutong house with a big
courtyard and lovely housemates who came and went with the breeze.
My first week here, I realized I had gotten in over my head. I went to a choose-your-own-soup-adventure restaurant (more appropriately called ma la tang) and put a pile of veg and tofu onto my plate. When I gave it to the woman, I knew enough Chinese to figure out how much it was, but not much else. She asked me questions to which I nodded to, unknowingly agreeing to more spice than I could handle and two beers. It took two weeks for me to pick up most the terms I needed to know to eat there, most of which I don't even know the pinyin. I just say the words I've heard time and time again.
Living in the hutongs doesn't force more interaction with local Chinese people. They're perfectly content to watch you bumble about getting lost in your own neighborhood the first week, stumbling home confidently weeks later when you've made yourself at home. But when you do interact with them, there's an edge that's lost in a lot of the city. There's a down-home reality and localness to the interactions. It's seeing the same people every day, watching children go from wobbling toddlers to confident walkers, seeing newborns grow into baby snowmen wrapped in their over packed down baby coats. It's finding a community in a city of 21 million people. It's small town Beijing.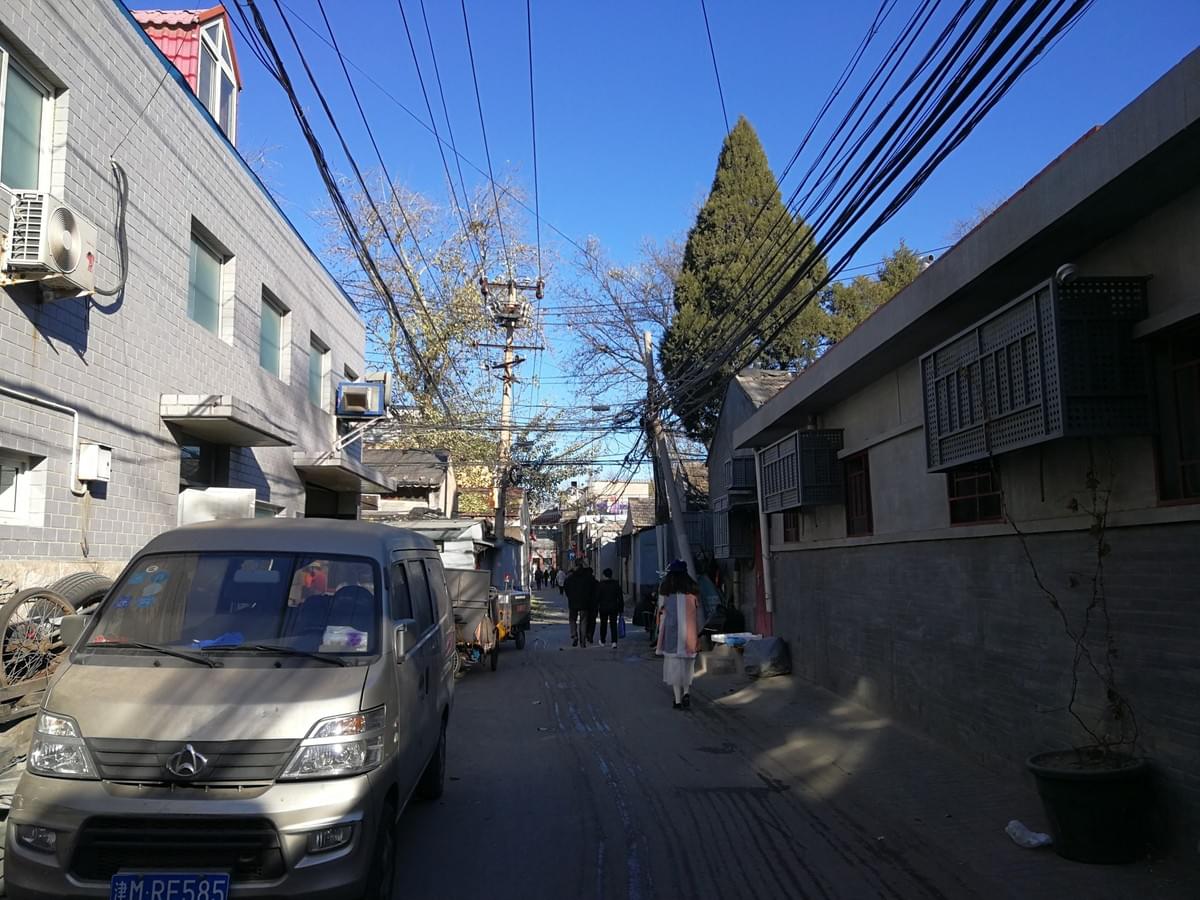 Every morning I go to a coffee shop and sit. The owner knows me by name and order, we buy each other souvenirs when we travel. The man at my noodle shop knows I want niu rou mian, wei la. The woman at the ma la tang place knows I want a beer, da bao. They know me. The ones who speak English ask about my day, the ones who can't talk at me and we trade smiles, I gift them with laughter with my "ting bu dong"s.
If I could start my life in China over again, my path would be remarkably similar to the path I'm on now. The only real change I'd make is I'd move to the hutongs earlier and start learning Chinese earlier. Every Chinese class I take makes me feel closer to being a real member of the community, graduating from hutong hipster to lao Beijing ren.
Holly Baer is a writer and English teacher from Jackson, MS, USA. She lives in Dongcheng District, Beijing. She spends her free time writing, lingering in coffee shops, and wandering hutongs.